Android software developers are in great demand in the IT market.
In this article, we will tell you: how to hire an app developer, what are Android developer skills 2021, what factors to pay attention to, and why you should consider hiring an entire development team.
It's no secret that the world is increasingly using smartphones: here people can communicate, shop, find out relevant information and even learn.
In order to create a quality product, you definitely need a professional. The information technology market will offer you a lot of Android programmers. But how to choose an expert and a good team member from thousands of resumes?

Essential skills for Android app developers
If you hire an Android developer, you can rely on the following services: his/her self-developed Android applications, a specific design of Android applications, development of cross-platform applications, testing, updates and maintenance, development of applications for tablets, etc.
Junior, middle or senior developers: who to choose?
Software engineers are continually working on their experience and resume. Depending on the project requirements, you can hire specialists with different qualification levels - junior, middle or senior.
To estimate what kind of expert you need, you can consider the following aspects:
degree of complexity during the project;
workload and number of hours;
payment for work;
independence in performing tasks.
Junior developer
A junior developer is an employee who has recently completed an internship. At the time when you want to employ him/her, they have got up to three years of experience. Their main tasks are to perform technical assignments independently and to implement elements of the typical application logic within the given timeframe. The junior can work as an assistant to middle or senior developers, i.e., be a part of the team.
Middle developer
Middle developers have got at least three years of experience in their specialization. They are more independent employees who are able to perform the assigned tasks but already at a new level understand the needs of the business (customer) and implement them into a ready-made technical solution. Such employees work effectively on their individual tasks and are full-fledged members of the team.
Senior developer
More than five years of experience and the ability to manage the development process are the things that make a senior developer a sought-after team member. The main advantage of such an employee is that he/she can identify and eliminate problems before they appear. If he/she develops an application for an online store, he/she will immediately bring the issue of the peak load and deal with it before real users enter the actual product.
Seniors are both good leaders and good members of the team. They understand how to set technical tasks correctly and solve them fast; overcome possible challenges; provide solutions to potential complications or problems quickly and efficiently.
Soft skills vs hard skills
Before hiring an Android programmer, it is worth taking a look at the soft and hard skills that a good developer should have.
Soft skills are the skills that make an employee a part of a company:
a team member. The developer should understand that he/she works in a team and complement it. That is, the employee should interact with other experts and perform his/her job well.
a good communicator. That includes two parts. Firstly, Android developers should communicate effectively and easily with technical and non-technical colleagues. Secondly, they must have a high level of English for quality work.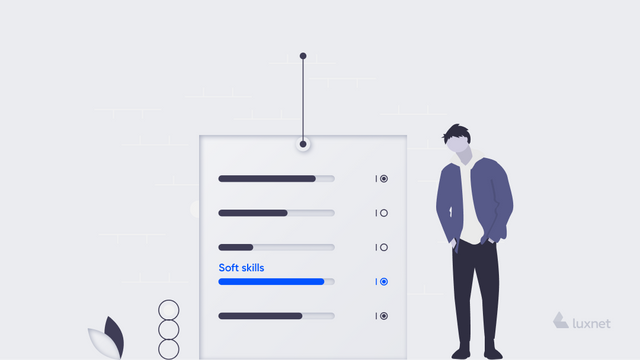 Hard skills - the knowledge of tools that make an Android developer an expert in the field:
Android SDK. It is a toolkit for software development. It is a set of technologies that developers use to create Android applications. Your candidate should have a good knowledge of layouts, user input, and more. That also includes the ability to debug the code.
Java. It is a keystone because Java is the most popular and convenient language for application development nowadays.
Understanding of the back-end in a project. That is not about having skills for this level. Actually, basic knowledge of the back-end is essential for the smooth operation and technical success of a project.
What questions to ask in a job interview?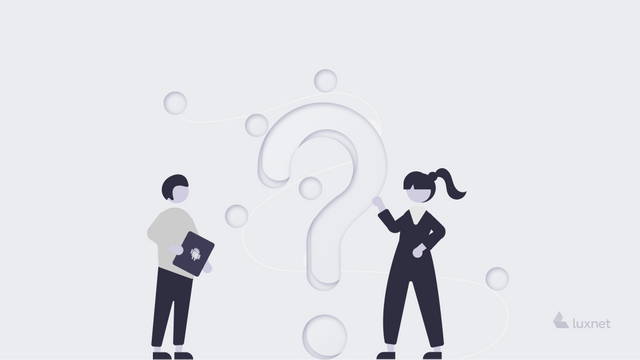 If you like the candidate's resume, it's time to conduct a job interview. You can ask questions in terms of soft and hard skills. However, it is better to start with the technical part.
Here are several questions that will help you find out the developer's expert knowledge in the field:
What are the main benefits of the Android operating system?
What are the required components of the project on Android?
What does the life cycle of the program look like?
What tools can be applied to protect the application?
What mobile automation tools do you use (or would use) during development?
Furthermore, don't forget about soft skills:
Do you have experience working in a team?
How do you usually deal with the challenges and problems that arise in the project?
What constitutes cooperation between different team members?
Obviously, it is also necessary to ask the questions directly related to the project or a number of projects you propose to the candidate.
Advantages of hiring a team
If you have a project that needs several experts, you can hire a team. That can profoundly simplify the task for several reasons. Firstly, you don't have to conduct a series of interviews to find all team members. Remember that they will need some time to get used to cooperation with each other. If you hire the whole team, the time for "fitting in" is not required.
So the second benefit of hiring a development team is as follows: it can save you not only time but sometimes also money. You do not have to hire a full-time developer if there is no possibility to involve him/her in other projects later. What is more, you can find a team from another country. And it can be cheaper because of different labour expenses and reduction of taxes. Additionally, there is no need to pay for the work environment for your team.
Advantages of outsourcing in Ukraine
Today Ukraine offers its services in outsourcing and can be proud of the high-quality and fast execution of tasks. Here you can find both an independent developer and an entire team.
When hiring Ukrainians, you will not experience language or cultural barriers: most developers speak English, communicate with foreign customers and have experience in handling complex technical tasks.
Luxnet is a perfect example of such companies. Luxnet.io has been supplying commercially successful products worldwide for decades. We clearly understand the importance not only of manufacturing but also of successful product launch. The portfolio of Luxnet.io includes more than 300 successful projects.