Our solutions are close friends with your business
Luxnet.io has been delivering commercially successful products for nearly a decade and we are aware of the importance not only of making but of launching a product
That's why you need to work with us
10+
Years of work experience with product companies
9/10
Customers would recommend us to their partners
300+
Successfully finished projects
What we can provide
We will find the best solution for you, let's cooperate with us
Team that is in love with challenges
First and foremost, we are a team. Our environment always sprouts creativity, innovation, and friendliness. Surely everyone uses blueprints and sketches, but we also love using the values of a brand and our intuitive approach to it.
Our talented developers, visual artists, engineers work hand in hand with you to make sure your ambition becomes our ambition and turns into passion 🚀.
JOIN TO OUR TEAM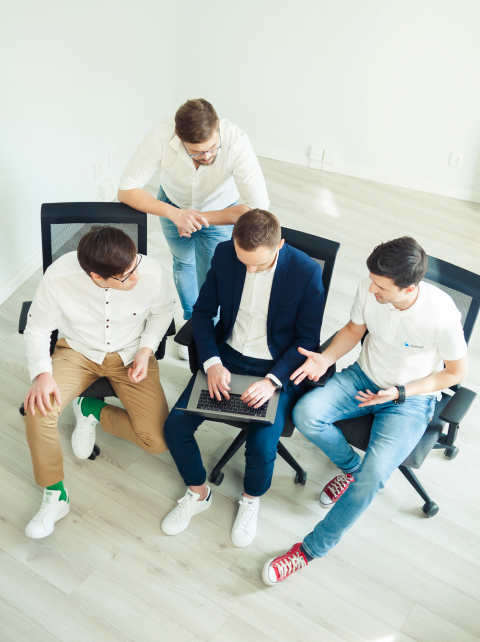 Case studies
We will find the best solution for you, let's cooperate with us
ANDREW VOZNYY,
CEO Luxnet
Our company has been delivering commercially successful products for nearly a decade. We are aware of the importance not only of creating but of launching a successful product. Also, we understand the complexities during the process of its growth and are always here to provide support. Our strengths are tech solutions for media businesses, video live streaming and enterprise solutions. We appreciate honesty and professionalism, you can make sure of that!
ANDREW VOZNYY,
CEO Luxnet