In this article, we will tell you about common startup problems, how to keep such a business afloat, and what you need to know in order to avoid any drawbacks during the launch of a project.
Google, Apple, Facebook and PayPal are examples of startups. At least once in your life, you have definitely used the products that were just startups in the past. However, they have become powerful giant companies over the years and continue to grow and develop even now.
Every startup is a risky business that can be compared to Russian roulette: it may fire or may not. Risks are apparent every day. They make owners worry, and it is reasonable: 90% of startups fail, 10% do not last a year.
Nevertheless, a startup, if successful, will have many advantages. The founders of a previously successful business have a 30% chance of success in the next project. At the same time, good luck is not enough for that. You also need to analyze your idea, its implementation and the risks that might arise during the launch of the first product.
That is why we will describe five common problems of a startup in this article. But it will be a little bit later.
What is a startup?

A startup is a newly created company that builds its business on the basis of innovations or innovative technologies.  It has not entered the market yet or has just started doing that. Moreover, it is limited in resources. Such companies are sometimes called "garages". After all, the founders often (read: almost always) don't have an office, enough employees or funds to implement the idea. So you have to create the product using whatever is available.
In general, you can quickly identify a startup by analyzing company data. The main characteristics of a "young" business are:
a small number of founders;
the novelty of products or services on the market;
various but limited sources of funding or investment;
the speed of the project on the market;
uncertainty in the future.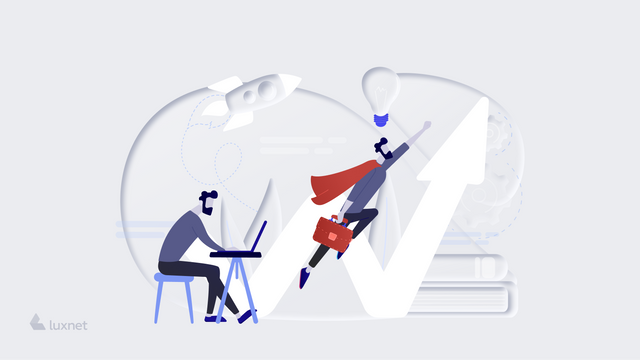 In addition, these characteristics can sometimes become problems for this type of business. For instance, limited funding can lead to the collapse of the project if it does not grow immediately; the speed of the product may be embarrassing and cause overtime; the uncertainty can scare the co-founders who perhaps feel more comfortable and confident in large companies. 
However, if the idea develops into a product, and you are ready to launch and release it, the startup will have a number of advantages:
minimum investment;
lower risks in comparison to large companies;
experience.
But before you set up a startup, we advise you to become aware of these five most common startup problems.
1. Financial component
First of all, you will need money. And you will need it for everything: to build a team, rent an office, conduct a PR campaign and analyze the environment in which your product will "live".
Often the co-founders of a startup, their dear relatives and friends invest some money in the project. But when this amount is insufficient, you must search for additional funds to extend the life cycle of the project.
Where to find the money?
 
At first, you should optimize your own costs. Perhaps you don't need printed materials, and it's possible to carry all marketing online. Or maybe you can find an office space a little bit further from the city centre.
Moreover, you can use accounting software to keep track of funds, look for investments in venture funds or angel investors - these are entrepreneurs who invest in startups, usually in exchange for convertible debt or ownership equity.
Another option is crowdfunding platforms that allow you to raise funds to support your project. However, the social component, attractiveness and customer willingness to purchase a product will play a crucial role. If your potential customers really want to see the project on the market, they will invest in it themselves.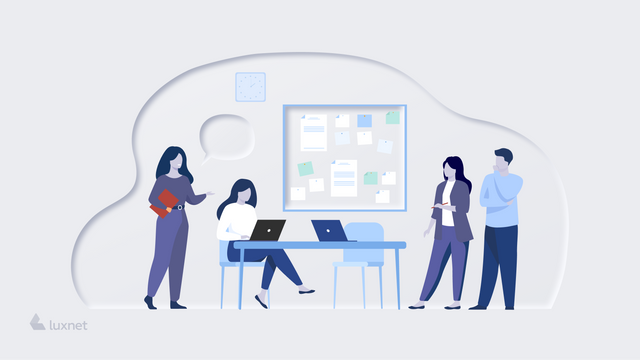 2. Human resource management and payroll budget
This common problem of startups intersects partially with the preceding challenge, which refers to the financial component.
If you think that team of co-founders consisting, for example, of three people are enough to manage the whole process, it is unlikely. You need people who know their tasks and responsibilities very well. Therefore, the search for experts and quality HR is probably the first point worth doing before launching the project.
Then, everyone in the team will have a mission. Established roles will save you from disputes and failures in areas you do not know or understand properly. However, do not go over the top with candidates. You should always keep in mind the first point, which relates to money. Initially, all startups are limited in funding. Therefore, one of the most common problems of a "young" business project is an insufficient payroll budget or a large number of employees, so it can be hard to cope with that financially.
3. A vague planning
Rest assured: you need a plan to launch a startup. This plan shouldn't be in the format of abstraction or idea, but clear and structured, written in paragraphs and one that anticipates potential risks.
Divide the project into clear stages and points, analyze what needs to be done before and after the launch, including all the roles and ways of funding. Only then start acting, but act according to your plan.
You can also create a business contingency plan. It is a series of actions that have to be taken during a crisis.
Here we can add the following aspects:
Does the company have a financial reserve if there is a crisis?
Where can your team continue working if the building, where the office is located, is damaged?
How to optimize the work quickly and efficiently during a crisis?
How to save costs and not lose the product completely?
You can read about this strategy and its significant components in details here.
4. Rapid business growth
Primarily, people usually prepare for failures, obstacles and problems. Keep in mind, however, that your team can get unexpected success. But when growing too quickly, you might lose control of some essential functions.
Think of a strategy for the following case: 
How to organize the work so that your business can function like a Swiss watch? 
How to ensure that customers do not have to wait too long for the service? 
How to organize a startup so that there will be no delays or absence of needed experts in the future?
The dangers of rapid business growth are the lack of coherence in the organizational structures, poor communication between different departments, modification of the general processes. All these factors can lead to the destruction of the work.
To ensure business continuity, its owners must implement processes to optimize performance. They also need to change plans and constantly analyze the internal situation and external position in the market.
5. Poor or very poor marketing
You better remember that in today's world, a lot depends on advertising. If it is not attractive enough, in a best-case scenario, nobody will pay attention to it. In the worst case, your brand will be associated with mistakes in the advertising campaign.
If marketing works at full capacity and applies such modern tools as high-quality sites, call to action, communication on social networks, keeping track of trends and maintaining the values, the startup will not fail.
That is why you should combine this typical problem with the second point of the article: find a marketing professional for your startup who can "feel" your company, its values and help keep in step with the times.