When we speak about a business area, a project manager is a person who manages projects, resources, communications, and also risks and product quality. In a technical sense, such a person leads the project, manages work processes, regulates the vectors of development and must establish effective team communication from the beginning to the end.

What is a project manager?
If we have a look at the IT industry, project management is a more dynamic process. A technical project manager watches the total product concept and monitors successful maintenance, so that - the result of the technical product.
This person is indispensable for a business, a technical one or any other. To find a project manager for a project with the necessary experience, managerial qualities, and communication skills is already a significant contribution to the success of the whole product.
However, interviewing candidates for such a position is not an easy task. Often people do not feel very comfortable when hiring a project manager. But this stress is reasonable. In essence, you are hiring a project leader. This person will control the budget, team, relationships among team members and the performance of tasks. All of these factors can cause big worries.
The main things are to remain sensible and not become overwhelmed by these emotions. There is also a piece of good news: many great experts are available on the market in this sphere. The crucial point is to choose the right person who will manage all processes related to the product.
What qualities are necessary for a good project manager?
Is there a need to hire a project manager for a project or not? Why? You better make this decision only after the interview. One-to-one communication helps to understand a lot about a person. Obviously, you will choose to speak about the project manager's experience, previous projects, communication and technical skills. But we advise you also to pay attention to some aspects, which a good project manager should possess. These points are as follows: time management skills, leadership qualities, the ability of effective communication, basic knowledge in the field the PM currently works.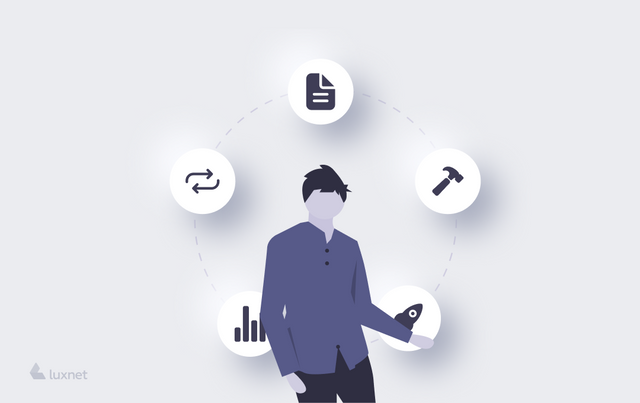 In general, there are two types of project managers:
1. Strategists
Process management is very similar to playing tennis. Here it is important to hit the ball consistently: to solve problems, analyze challenges, react quickly to some misunderstandings in the team. But playing tennis (as well as project management) is also about strategy: to evaluate the pros and cons properly, to learn persistence, and to choose the racket you can comfortably hold in your hand;)
You need a manager as a strategist if you do not have a particular principle or general technique for project management. This PM will bring the opportunity to identify clear patterns and plans for project management.
2. Organizers
Effective project management requires scrupulosity and organization of the work process. That should be a logical sequence of actions that will turn an idea into a successful project. In addition, organizational skills will come useful when working with a team and not just in management. Everyone should have a good understanding of their roles and tasks defined and distributed by the project manager.
You need a manager as an organizer if your company has poor communication, problems with deadlines, or unstructured delegation of tasks in the project.
What about an outsourcing project manager?
If you have projects that need management, but not on a full time, you can "outsource" a project manager for a while.
It is convenient because a new person in a team brings a new experience and a fresh perspective. Also, there may not be enough projects to offer this employee a full-time position.
You have two options for hiring project managers:
time and materials: it is a contract based on the time spent working on the project. Conventionally, it looks like this: you have the project, and you still do not know how long you will need the manager. At the same time, you don't want to hire this employee on staff. Due to this, you cooperate with the person and pay for the time spent on the project.
fixed price: it is a contract that stipulates a specific amount of money for a particular job performed. The fixed price approach is perfect for short-term products that take several or fewer months to develop. It is a kind of tender: you agree on a sum of money, and the contractor starts working.
The need for a PM on the side of developers
Project managers are needed not only on the side of the product; they also play a fundamental role in team success. The project manager, in terms of outsourcing development, can help to distribute tasks properly. Moreover, he/she knows the strengths and weaknesses of the team. A good result from the developers' side significantly depends on the manager.
After all, a good relationship in the team is the key to achieving results. In addition, the project manager creates a project infrastructure related to time: informs about the start of work, a major workload and deadlines. PM is also involved in internal policy, participates in discussions about which features to develop and which better not, strives for resources for the team.
What is an ideal project manager?
He/she loves what he/she does.
This point might seem too general or even romantic, but it is true. A leader who adores his/her work and team can better assess risks and challenges. This person more quickly establishes communication processes, regularly improves and certifies his/her skills. Passion for work can be converted into an experience. In this case, it is converted into the management experience that is a catalyst for constant change of the project or the whole company.

He/she has leadership qualities.
A project manager is in charge of the entire team. It is a difficult task that involves not only to "sort" the roles but to create high-quality networking, which will become the basis for a quick and good performance of any piece of work.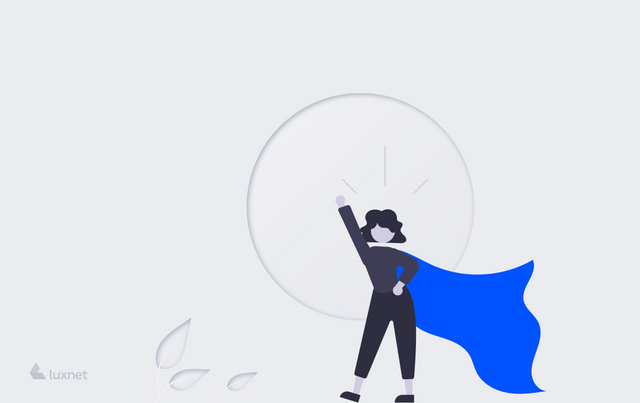 .
He/she deals well with a crisis.
A project manager must be a master of another management type – crisis management. Working on a project involves constant challenges and risks, as well as deadlines and particular conditions. If a crisis arises, the manager must restructure project activities and forward them in the right direction.
TL;DR
A great project manager is a person who manages the process of creating a product, is responsible for the success or failure of the project. He/she can organize a team, build quality relationships, develop a strategy, and facilitate the work organization. If you have a project manager in your team, you can rest assured: most likely, projects and processes are distributed professionally, efficiently and at the right time.