In this article, we will tell you about: questions to ask remote employees; the development process of this type of cooperation; the advantages and disadvantages of hiring remotely.
It is no secret that a successful project requires a good team. Every product always "hides" strong professionals who travel the path from the idea to the finished project.
However, not all companies can afford to hire a team to work in the office permanently. In this case, you can hire remote developers.
Advantages of a remote team:
Saving time and money. In order to hire a team of software developers on the staff, you have to create particular conditions. For example, a comfortable office, space for relaxation, and all these things require money. Secondly, you will still need to find these people for your team.
After that, you should create a group of experts. They must not only perform tasks well but also interact with each other. They should be in good relationships and understand the competence and responsibilities of another person and so on.
All these actions are time-consuming. Alternatively, a ready-made team, the member of which are already working in harmony, will not take up a lot of your time and will not distract you from other important issues.
Project activity. A remote team working outside the home office can also work on individual projects. That will help optimize the company costs because you do not have to pay salaries to your employees. You can pay by the hour or by the project, especially when it comes to a large project that involves a big team. In all circumstances, you can set short-term and long-term goals for software engineers.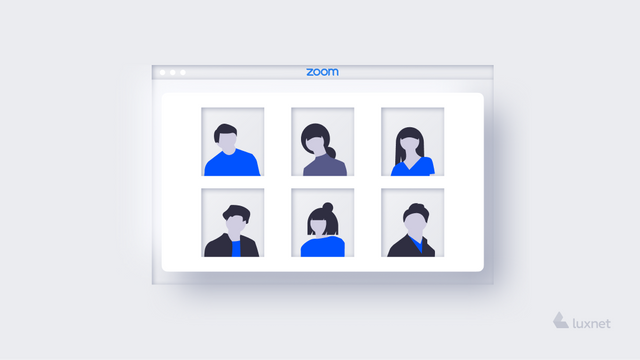 A turnkey project. Your team may not have some skills, the ones you use not very often. In this case, it can be hard to retrain your employees: that will take a good deal of time and human resources for a certain period. However, you can hire a team, set it a specific technical task, give the deadlines, and remote workers will perform this task without your intervention.
Handover of management functions. The company can have many other tasks that are not related to the project. Therefore, managers who monitor such processes may not have enough time for another project. That's why when you hire a team of developers, you can choose the team that has a manager. Then he or she will observe the time of execution and quality of the product.
A new experience means a new market. Your remote team can work in another region or even country, so this is a perfect opportunity to explore a new market, become familiar with a new mentality and culture.
Disadvantages of a remote team:
Time zones. If your remote employees work in another city, everything will be fine. But if your team members are in another country, it can be difficult to communicate at a convenient time for everyone. So, you should be ready for meetings at six in the morning or ten in the evening;)
Online only. Everything is easy when developers are in the next office. During the day you can gather for a meeting, ask for help or give advice. These people are close physically, and this greatly simplifies your communication.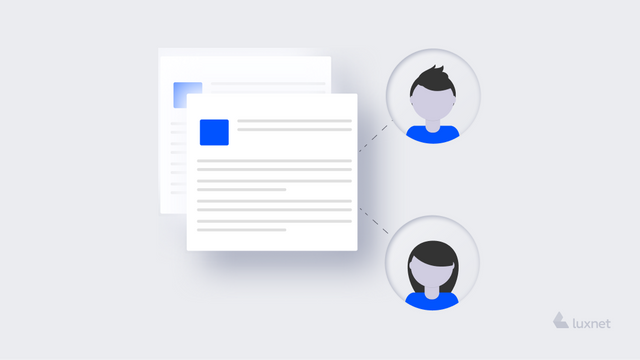 When you hire a remote team, you will often have to consult with each other and discuss the issues online. That complicates the work a little bit, but if you choose an appropriate communication type and plan the discussion clearly, there will be no problems.
Another language or even culture. You may encounter this disadvantage when cooperating with a foreign country. You will have to speak either international languages or learn a new one :) Cooperation can also become complicated due to the culture and traditions of the country in question. If it is situated far enough from your country, you will also have to adapt to the mentality.
How to find such a team?
If you have already made up your mind, it's time to look for the right team suited for your project. There are different ways to hire, and we recommend starting with the following:
• Social networks. They are the best type of networking. Here you cannot only read some information about a person but also see his/her lifestyle. Such information as photo placed on the avatar, content usually reposted and the interests will allow you to communicate with the person better in the future. On social networks, you can also find the page of the team, quickly and easily read about projects, experiences, etc.
• Freelance platforms. This is another useful option to find a remote team. There you can immediately look through the prices for similar projects and feedback from former customers.
• Specialized websites. These are platforms where only technical vacancies or offers are posted. There you can have a look at the technical features of previous projects and the skills of the team.
Of course, there are a lot of ways to find a team. You can use the recommendations of your friends, or the search engine, after all.
What is next?
If you have found the "team of your dreams", proceed to the interview. Firstly, there will be some correspondence, then maybe a video call. Interview questions for a remote position are one of the steps.
Interview questions for remote working
1. What is the size and scope of your team?
This item should be taken into account first. You need to know how many people are in the team, what are their capabilities and skills. Only after evaluation of the company size, the number of people and their average workload, you can decide if this team is suitable for your project.
2. Who is in your team?
It is important to know the talent pool that will work on the project. Are there all necessary specialists? What is their expert level in development? Do they work in harmony? Are they engaged in communication?
3. Could you tell us about your previous projects that you worked on and the approach you applied from start to finish?
To answer this question, the candidates can demonstrate their previous projects, talk about them in detail, structure the development process and share their own experiences.
4. Tell us about the projects you are currently working on or the ones you have recently completed.
Keeping the finger on the pulse of events and trends is crucial for a development team. However, it is good to use them in practice not to lose skills and keep abreast with the development of new tools.
5. Name a website or app you do not like. What is wrong with it?
This question will help find out more about the developer's point of view on current issues in web development and analytics of existing global problems. You can also ask your candidate to provide possible solutions to the problem.
6. In your personal opinion, what will be the next future trends in web development?
That is a considerably broad issue that can cover many aspects. Applicants can talk about such technologies as Motion UI, customer service chatbots, voice search, improvements of Google Accelerated Mobile Pages technology, and more. In this block, you can also talk about the cybersecurity of a site or application.
7. Have you faced any obstacles or challenges during your project? How did you deal with them?
It is a significant question because you will be able to see the "crisis" strategy of the team. Only a cold mind, scrupulousness and an analytical approach can help to overcome any obstacle. Moreover, it is important to understand whether the team can cope with a task at a fixed period if new unforeseen challenges happen during the development process.
8. What do you think about unit testing?
Unit testing and test-driven development (TDD) are often considered as the best techniques for software development and code maintenance. Be assured: every good developer should be familiar with these tools and know-how fast the software is evolving.
9. What is your process for finding bugs in a web application? How much time do you usually have to spend on debugging?
These questions allow you to find out the candidate's opinion (and check with your idea) about working with errors. The team must be able to work in unison to solve the problem and understand what to do to correct the bug without affecting other code in the project.
10. What means of communication with customers do you use?
The question seems quite simple, but it is of paramount importance for your further cooperation. You need to understand clearly what means of communication are used by the team working remotely. Everything is to make the communication convenient for both you and the team in the future. Furthermore, you will avoid misunderstandings or technical challenges that might complicate the work.
What country to choose?
You can use the services of Ukrainian companies. A number of them have experience in outsourcing, outstaff and remote work, and you are unlikely to have cultural or mental barriers.
You can also use the services of Luxnet. The company is located in Lviv and has been supplying commercially successful products for almost a decade. Luxnet.io is aware of the importance of not only product creation but also product launch.